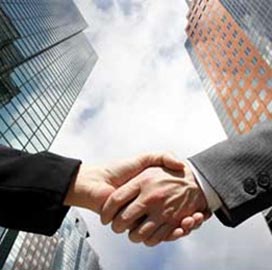 Raytheon's missile systems unit and Poland-based missile and ammunition manufacturer Mesko have signed a new agreement to cooperate on defense technology sharing and development in an effort to build on a previous pact between the companies.
The collaboration will focus on production work on the Excalibur precision projectile, Talon laser-guided rocket, Krab howitzer and new Polish attack helicopters, Raytheon said Thursday.
"The LOI serves as a tool for both companies to explore cooperation and mutually beneficial business opportunities, as well as potential exports to third country markets," said Michelle Lohmeier, vice president of Raytheon's land warfare systems business.
"This is a tremendous step forward, allowing Raytheon to expand its collaborative relationship with our partners at Mesko and the Polish industrial community, while providing increased capabilities for the Poland land force."
The new LOI also includes potential collaboration to build new new anti-armor weapons and very-short-range air defense weapons, Raytheon added.
Mesko and Raytheon signed the prior agreement to work together on Poland's air defense architecture, global defense exports, support for system-level integration and engineering as well as the production, qualification and assembly of Patriot GEM-T missiles.