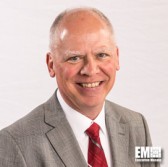 The National Geospatial-Intelligence Agency has awarded a five-year contract to a subsidiary of Intergraph for geospatial software and services.
Intergraph Government Solutions will deliver its ERDAS product line, GeoMedia and cartographic web services to NGA, IGS said Monday.
The subsidiary will also perform related software maintenance under the contract.
IGS"™ cartographic web services are designed to produce cloud-based maps.