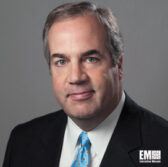 Thales has partnered with Iridium Communications to develop and distribute products for Iridium"™s Certus broadband service.
Iridium is constructing Certus to use the NEXT platform to deliver enterprise-grade communications to corporate and individual users worldwide, Iridium said Wednesday.
Matt Desch, CEO of Iridium and an inductee into Executive Mosaic's Wash100 list for 2015, said Iridium looks to manufactures like Thales to bring diversity to the broadband communications sector.
Cobham SATCOM, Rockwell Collins, L-3 and International Communications Group previously joined the Iridium manufacturing partner network.
The Certus manufacturing partners have access to Iridium"™s satellite communications technology.
Alan Pellegrini, president and CEO of Thales USA, said the company will develop and bring to market new services for land, maritime and aeronautic applications.
Iridium is scheduled to unveil the Certus broadband service providers by the end of 2015.