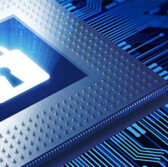 The MACH37 cybersecurity accelerator has begun a 90-day session to mentor cybersecurity startup businesses on developing cyber technologies with $50,000 in investment.
MACH37 selected Anatrope, Atomicorp, JeKuDo, Nelson-Harris and Shevirah for the Spring 2015 session based on the companies"™ technology and approach to solving security issues, MACH37 said Wednesday.
Rick Gordon, managing partner at MACH37, said the new batch of companies bring various technologies intended to help address security and business issues.
MACH37 will bring together domain experts, cybersecurity entrepreneurs and investors to create a platform for the five startups.
"We"™re excited to welcome our five startups and look forward to introducing them to our network of successful security business leaders, investors, and to a market looking for security solutions that can reduce cyber threats," said Gordon.