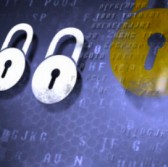 Lockheed Martin has partnered with Radware to share cybersecurity best practices and collaborate on cyber-related pilot programs and experiments as part of the Lockheed Martin Cyber Security Alliance.
The companies said Monday the alliance aims to facilitate the delivery of threat detectors and other cyber measures for customers through partnerships with technology providers.
"The addition of Radware could not have come at a better time as we continue to expand our global footprint and position the alliance as an advocate for information sharing and collaboration," said Jeff Laskowski, manager of the Lockheed Martin Cyber Security Alliance.
Radware is a provider of application delivery and security services to support virtual and cloud data centers, including the Radware Attack Mitigation Solution with functions for on-site detection and cloud-based protection.
Other members of the alliance include:
APC by Schneider Electric
CA
Cisco
Citrix
CyberPoint
Dell
EMC Corp. and RSA
FireEye
HP and ArcSight
Intel and Intel Security (formerly McAfee)
Juniper Networks
Microsoft
NetApp
Red Hat
Splunk
Symantec
Trustwave
Verizon
VMware