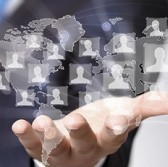 The Labor Department is seeking industry input on potential sources of information technology engineering and planning services to support the programs of the agency's Office of the Chief Information Officer.
The request for information posted March 20 on FedBizOpps states that DOL OCIO is looking for potential partners to help integrate the various IT systems of DOL agencies and transition the department to a cloud computing environment.
DOL OCIO listed the following disciplines as under the scope of the needed IT engineering services:
Enterprise solutions engineering
Systems integration engineering
Infrastructure engineering
Baseline assessment
Data center engineering
Network engineering
Mobile ITÂ engineering
Information and data engineering
Software engineering
DOL will accept responses to the RFI through April 9.