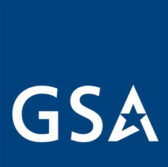 The General Services Administration has released a draft request for proposals on the Network Services 2020 strategy that covers voice, data, cloud, wireless, contact center, colocated data center, commercial satellite communications and managed services, FCW reported Sunday.
NS2020 would replace the Networx contract and would serve as a strategic sourcing vehicle for telecommunications and information technology services, the report said.
The Enterprise Infrastructure Solutions acquisition is the foundation of the NS2020 strategy, it added.
GSA will accept responses through the end of March.