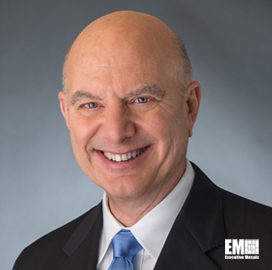 Engility Holdings CEO Tony Smeraglinolo has said his company and TASC will work to communicate employees and customers over the next two-to-three months in an effort to help the integration of both firms run smoothly in an interview with Washington Technology published Thursday.
Engility wrapped up its $1.3 billion acquisition of TASC on Thursday and the combined firm expects to have approximately $2.5 billion in annual revenues.
"We are very excited about this new opportunity," Smeraglinolo, an inductee into Executive Mosaic"™s Wash100 list for 2015, told Washington Technology.
"We feel we have the critical mass now to go after any size job we decide to go after and have a strong probability of winning," he added, according to the report.
Smeraglinolo and Craig Reed, Engility's senior vice president for strategy and corporate development, noted to the publication the transaction also gives Engility and TASC access to contract vehicles that each company holds prime positions on.
Engility holds positions on government acquisition programs such as the One Acquisition Solution for Integrated Services, SeaPort-e, LOGWORLD, Alliant and the Chief Information Officer-Solutions and Partners 3 vehicles.
Wakeman reports TASC also brings multiple intelligence support contracts to Engility.