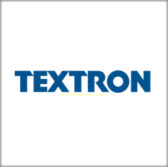 A Textron Inc. company has released the beta version of its new geospatial image exploitation product that is designed to help customers deliver geospatial analysis to their users.
Textron Systems Geospatial Solutions developed the web-based RVcloud Electronic Light Table tool with HTML5 technologies to operate on desktop and mobile platforms, Textron said Monday.
The image exploitation system is designed to help users view source data and access geospatial images in various formats.
The RVcloud deployment model also features a centralized administration, consolidated computing resources and low bandwidth requirement.
The application also packs a navigation history and geo-coded search plug-in to supplement standard navigation techniques.
Textron built the product to be compatible with enterprise services and other software systems.