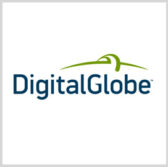 DigitalGlobe has rolled out 30-centimeter satellite imagery products for government and industrial customers.
The high-resolution aerial photos are captured through DigitalGlobe's WorldView-3 satellite and intended to help civil government, defense, intelligence, energy, mining and global development organizations, DigitalGlobe said Wednesday.
"Today marks a significant milestone for our customers, who will now benefit from a level of image quality that has never before been available from commercial satellite providers," said Hyune Hand,  senior vice president for product management and marketing at DigitalGlobe.
Hand added the company also offers satellite-derived images to help save lives and resources through the firm's Seeing a Better World program.
WorldView-3 employs a shortwave infrared sensor technology to see through haze and smoke, recognize minerals and manmade materials and examine crops and vegetation, according to DigitalGlobe.
The company has also launched a beta version of 7.5-meter SWIR imagery and is working with other companies and customers to explore new applications for that kind of image resolution.