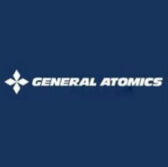 General Atomics' aeronautical systems company has completed the flight test for a sense-and-avoid radar aboard a remotely piloted aircraft in an effort to further the aircraft's integration into international and domestic airspace.
General Atomics Aeronautical Systems Inc. flight-tested a due regard radar on Predator B and the radar system performed collision avoidance maneuvers onboard the unmanned aerial vehicle, General Atomics said Thursday.
Frank Pace, president of aircraft systems at GA-ASI, said the radar is intended to help users operate Predator B "in international airspace without the need for land-based, sea-based or off-board airborne airspace surveillance."
General Atomics seeks to align the radar's  functionality with the traffic alert and collision avoidance system II with resolution advisories applied to commercial aircraft at present.
The preproduction DRR tracked multiple targets and searched a wide field-of-regard in scripted encounters against other aircraft during multiple flight tests in December.
Pace said the flight test culminates the radar's four-year development phase.