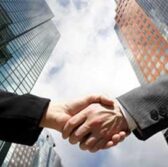 Carahsoft Technology has agreed to serve as the master government distributor of 10ZiG Technology's thin and zero client offerings.
Carahsoft will distribute 10ZiG's virtual desktop infrastructure-ready thin and zero client line to public sector customers via Carahsoft's General Services Administration schedule, Carahsoft said Tuesday.
Will Jones, vice president of VMware and virtualization services at Carahsoft, said the company intends for the partnership to expand the company's portfolio of VDI services with 10ZiG's PC-over-IP offerings.
"Our government customers and our resellers are now able to access a full lineup of zero client form factors via our GSA schedule, including standalone, all-in-one monitor and medical monitor form factors," added Jones.
"10ZiG's products also help optimize desktop virtualization environment for users of VMware's Horizon."