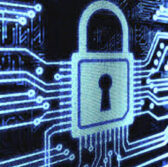 A new level of public-private collaboration is needed to implement data sharing, incident response and detection strategies to prevent future cyber attacks, Xerox executive Chuck Brooks writes in a Federal Times opinion piece published Tuesday.
Brooks, vice president and client executive for the Department of Homeland Security at Xerox, says massive hacking incidents in 2014 can serve as a wake-up call for the government and industry to increase their partnership against cyber crime this year and onward.
"To mitigate data breaches in 2015, preparation and commitment from both government and industry leadership is critical," he stated.
He has also predicted the National Cybersecurity Protection Act of 2014 would have major implications for DHS' efforts to exchange threat intelligence with companies.
According to Brooks, McAfee forecasts ransomware, software exploit, non-Windows malware and point-of-sale attacks to be among the cybersecurity issues that organizations will face in 2015.
He believes corporations should also seek government's assistance to prioritize risk management models and prepare resiliency plans and that organizations should bring mobile encryption and biometrics into the threat matrix equation.