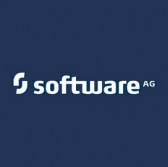 Software AG predicts that the digital energy industry will see increased merger activity and adoption of Internet of Things technologies in 2015 due to continually changing oil prices.
"Oil prices will be the overriding concern next year and may dictate everything we see going forward," Donald Fisher, senior director of energy solutions at Software AG, said Wednesday.
He noted that while the planned merger of Halliburton and Baker Hughes could fail to overcome antitrust concerns, large oil companies will move to acquire smaller firms that offer needed technologies.
According to Software AG, the industry will also leverage IoT to boost asset integrity and perform predictive analytics on project safety and risks.
IoT technologies such as sensors and automation will also help oil exploration companies reduce operating costs and drive efficiencies amid fluctuating oil prices, the company added.
Finally, Software AG expects that utility operators will turn to smart grid technology to manage the volatility in electricity supply resulting from solar power growth.