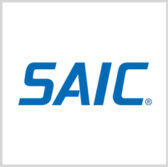 Science Applications International Corp. asked the weather industry at a January conference for ideas on nontraditional ways to use National Oceanic and Atmospheric Administration open data.
The five winners that were selected were mobile applications for traffic forecasting, weather uncertainty tracking, weather emergency alert and medical preparedness, SAIC said Wednesday.
The online contest, which ran for 10 days via TopCoder with $3,600 in total prizes at stake, was open to participants of this year"™s American Meteorological Society annual meeting as well as weather enterprise innovators and entrepreneurs.
The company said qualifiers needed to meet criteria in the areas of social benefit, compatibility with other data sets and Weather Ready Nation support.
Entries were also judged by SAIC"™s software integrators team on feasibility, user base potential, marketability and appeal.
The five-day AMS 2015 held in Phoenix, Arizona, concluded Thursday.