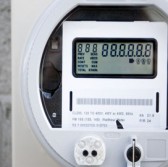 A new ReportsnReports study has forecast a smart grid analytics market that is set for a 25 percent year-over-year growth from 2014 to 2019.
The report presents future market trends, analysis, sizing, growth potential, drivers, challenges, opportunities, future ecosystem and emerging technologies, ReportsnReports said Sunday.
The organization noted the small and medium businesses"™ focus on gaining insights into the unstructured smart grid data in an effort to inform grid operations with new strategies.
The research also cited past and current emission reports that indicate reductions in carbon emissions with the help of big data analytics services.
It includes company profiles of tier-one players in the market, including Accenture, Capgemini, EMC, HP, IBM, Opower, Oracle, SAP, SAS Institute and Siemens.