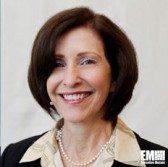 MTN Government President Peg Grayson said the company has worked on its market posture, partnerships and prices during 2014 to address trends in the commercial satellite industry.
Grayson wrote in a piece published in MilsatMagazine that budget constraints and cutbacks in military forces deployed overseas have led to lower demand from U.S. government clients for satellite services.
Due to this, she noted that MTN Government has undertaken efforts to drive the business and its services to government into 2015.
According to Grayson, the company has added professional staff workers, a portable secure operations center and a social media-based threat intelligence offering to the company's public sector portfolio.
MTN Government has also formed alliances with other international satellite operators to reach new geographic and service markets and has offered additional pricing options based on bandwidth use, she said.