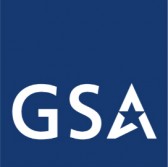 Jim Ghiloni, a program director at the U.S. General Services Administration, says the agency's One Acquisition Solution for Integrated Services program will follow a task order contracting method instead of a blanket purchase agreement construct.
He writes in a blog post published Wednesday that federal customer agencies cannot use BPAs to acquire professional services through OASIS and small business counterpart OASIS SB.
According to Ghiloni, a BPA contract is used by government buyers if they are uncertain about the quantity, funding and delivery aspects of a requirement.
"These types of uncertainties can be accommodated on an OASIS task order using a combination of optional tasks and incremental funding," he stated.
He added task order competitions seek to provide industry with information that can help them make "reasonable" estimates of the work required and develop their proposals.
Seventy-four companies won positions on the contract's unrestricted portion and 125 vendors have been awarded small business segment positions.