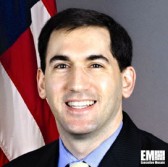 Exelis and live traffic video aggregator TrafficLand have partnered to deliver real-time weather information to customers across the U.S. via Exelis"™ Helios platform.
Exelis will apply its Helios image science to TrafficLand"™s ground-based cameras and sensors across the country, Exelis said Monday.
"TrafficLand offers Exelis direct access to its network of over 18,000 traffic cameras with coverage in every major market and along every highway system across the country," said Eric Webster, Exelis' vice president of environmental intelligence.
"We can apply our analytics to help customers with autonomous monitoring and detection of current weather conditions to increase their situational awareness, operational efficiencies, to prevent accidents and even help save lives," Webster added.
Product managers, operation center managers and applications developers will have access to Helios data through the Helios4Forecast, Helios4Apps and Helios4Enterprise interfaces in order to incorporate weather data into forecasting systems.