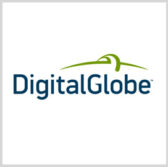 DigitalGlobe has partnered with nonprofit organizations African Parks, Enough Project and the Satellite Sentinel Project to study how predictive analytics using satellite imagery can help Congo Republic rangers stop elephant poaching.
The company said Wednesday the resulting report shows how analysis of available data using DigitalGlobe's Signature Analyst software has helped identify poaching hotspots at Garamba National Park and direct the allotment of park resources.
"By focusing on the many geospatial factors that make some areas of the park more vulnerable to poaching than others, we can extrapolate that data to predict where poachers may strike next," said Heath Rasco, senior geospatial scientist at DigitalGlobe.
The team used elephant collar data, locations and dates of previous poaching incidents, ranger patrol routes and known poacher campsites to conduct historical geospatial trend, cost surface travel and key terrain analyses.
Using the findings, DigitalGlobe said the total area of the park's likely poaching zones has gotten 98-percent smaller.