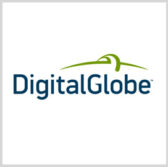 DigitalGlobe has partnered with a scientific consortium on a two-year international project that aims to deliver space-based data for small farm operators to monitor and predict crop yields.
The company said Tuesday it uses satellite imagery to help smallholders generate output projections, as well as to offer evidence-based strategies to the agricultural sector in developing countries through its Seeing a Better World Program.
DigitalGlobe says its satellite technology will work to collect datasets related to farming activity, water availability, plants' nitrogen content and crop vitality.
According to the company, agricultural imagery products are also intended to inform government organizations about crop volume and location and help agencies manage food acquisition budgets and trade policies.
The satellite firm has published the "Remote Sensing Technology Trends and Agriculture" white paper to provide readers with insight into how remote sensing, cloud computing, mobile and GPS technologies can aid farm management.