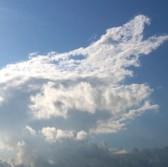 CenturyLink's cloud platform is now available to managed service providers, independent software vendors and other resellers in the U.S. and Canada via Arrow Electronics' ArrowSphere cloud services marketplace.
"Solution providers, MSPs and ISVs … are now able to utilize CenturyLink Cloud global services for building public, private and hybrid cloud solutions for their business, government and education customers," Dee Dee Lear, cloud and business development vice president for Arrow's North American enterprise computing solutions business, said Tuesday.
Blake Wetzel, vice president of CenturyLink's channel alliance, added that the company can extend the market reach of its IT-as-a-service offering through ArrowSphere.
CenturyLink Cloud is available to users in a pay-per-use pricing model.