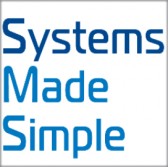 The U.S. Department of Veterans Affairs has awarded a contract to Systems Made Simple to help the agency create new mobile applications for managing veterans' healthcare.
VA seeks to develop apps intended to help veterans monitor their health, access medical information and connect with providers, Systems Made Simple said.
The company will work with VA's information and technology product development office through the T4 Mobile Health Application Program.
Systems Made Simple aims to use agile system development methods to help VA develop and deploy new health apps for veterans across the U.S.