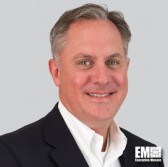 Shane Imwalle, a senior vice president at Woolpert, sees further opportunities for the company in unmanned aircraft systems after the Federal Aviation Administration certified Woolpert to fly drones on surveying missions in Ohio, the Dayton Business Journal reported Thursday.
Imwalle told the newspaper the company plans to add UAS piloting and data analysis jobs as Woolpert seeks to leverage its use of UAS to grow the company's business coverage, Tristan Navera reports.
"We're going to have to evaluate going forward … before it was much more of an experimental thing, now it's a part of the business," Imwalle said to the newspaper.
Woolpert plans to use Atlavian's Nova Block III drone to conduct surveys over rural Ohio and potentially over other states.