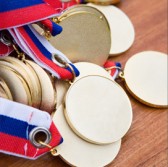 An organization that represents small- and medium-sized businesses in the homeland and national security markets recognized Harris Corp. and Agilex for their work in the sectors at a ceremony held Tuesday in Arlington, Virginia at the U.S. Navy League.
The Government Technology & Services Coalition says it gives its Annual Awards to people and firms that focus on "working to improve how the public and private sector collaborate, assuring that innovation and efficiencies can find their way into the government and encouraging an environment of mentorship in support of the nation's critical homeland and national security missions."
Harris Corp. landed the Mentor of the Year award, which recognizes the receiving company for its efforts to increase small business participation in the homeland and national security markets through formal and informal mentoring initiatives.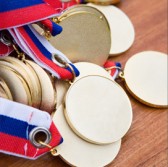 Wayne Lucernoni, president of Harris' information technology services business, said the company looks to small businesses for "creativity and agility in supporting our customer missions."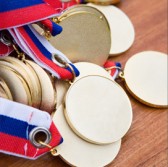 Agilex, which received a "Contractor of the Year" honor at this year's Greater Washington Government Contractor Awards, was selected for GTSC's "Mid-tier Member of the Year" distinction.
The coalition gives this award to the firms that give contributions to other mid-tier companies in the sector for areas such as opportunities and ideas.
Matt Warren, Agilex's justice and homeland security president, said the award recognizes his company's work with "the men and women who protect our nation's borders and safeguard the homeland."
Other awards and recipients include:
Federal Small Business Champions of the Year: Ronald Gallihugh, deputy assistant administrator at the 

Transportation Security Administration

and his procurement team
Small Business Member of the Year: Pherson Associates
Federal Most Valuable Player: Sara Schroerlucke, program manager for 

Customs and Border Protection

Strategic Advisor of the Year: Michelle Mrdeza, a senior adviser to Cornerstone Government Affairs and founding strategic partner of GTSC
Strategic Partner of the Year: Government Contracting Weekly
2014 Market Maven: Jim Williams, co-founder of Schambach & Williams