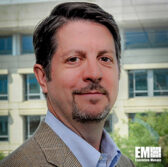 The District of Columbia has selected FireEye to provide technology designed to protect critical systems and sensitive data against sophisticated cyber threats.
FireEye said Monday it will work to help the D.C. office of the chief technology officer update the local government's cybersecurity platform.
"Advanced threat groups are targeting local government institutions because of the potential value of the data on their networks, from birth records to tax receipts, and to use compromised systems as part of their command and control infrastructure," said Tony Cole, global government chief technology officer at FireEye.
The company also won a contract to provide cyber defense services to the government of New Orleans.
The Maricopa County, Arizona, and the city of Miramar, Florida have also used FireEye technology intended to help organizations address zero-day vulnerabilities.