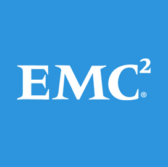 EMC wants to build a data center and an office complex in Cork, Ireland, as part of an expansion effort, Data Center Knowledge reported Tuesday.
Jason Verge writes EMC lodged an application with the Cork County Council last week to establish a new office campus next to the company's Ovens research and development center.
The information technology firm aims to set up facilities at the site over the next 10 years, according to the report.
EMC employs approximately 3,000 workers across Ireland and runs two facilities within Cork.