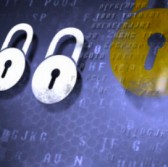 The Department of Homeland Security has reached out to industry for ideas on how to automatically defend cyber systems and networks against attacks.
DHS issued a request for information on Dec. 3 that indicates the agency's plan to create an automated environment for monitoring security risks to government infrastructure.
The Enterprise Automated Security Environment program "aims to enable the government to improve its own cyberspace defense capabilities" through automation and interoperability, the agency said.
The agency will accept input through Feb. 3 and seek to collaborate with other government agencies, academia and private companies to apply the EASE concept to a real-life setting.