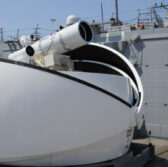 Lasers could become one of the most sought-after technologies in defense as manufacturers work to improve their accuracy, power and versatility in ever-smaller form factors, the Washington Post reported Friday.
Christian Davenport writes lasers could soon join the U.S. arsenal alongside see-through head-up displays and electricity-conducting military uniforms and exoskeleton suits.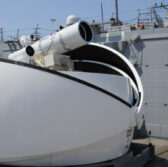 Ray Johnson, chief technology officer at Lockheed Martin, predicted to the Post that the technology will be on the "top 10 acquisitions" list in five years.
Rick Hunt, director of U.S. Navy and Marine Corps programs at Raytheon, told the Post laser technology is already at a "tipping point," which he said is a crucial stage in its development that could make it readily available soon.
The report mentioned the Navy's concluded demonstrations in the Persian Gulf on the 300-kilowatt Laser Weapon System mounted onboard the USS Ponce.
Boeing has also showcased a solid-state, truck-mounted High Energy Laser Mobile Demonstrator and BAE Systems has its Future Technology Demonstrator, the Post reported.