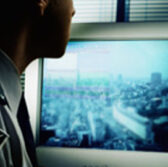 The Customs and Border Protection agency has awarded Astrophysics a potential five-year, $23.1 million contract to deliver X-ray machines for CBP personnel to screen cargo at U.S. ports of entry.
Astrophysics will provide three kinds of its parcel scanning system and associated peripherals and training support for the agency's Non-Intrusive Inspection program, Astrophysics said Wednesday.
The company's X-ray technology is designed to display up to six colors that operators can use to identify weapons and explosives in a package.
California-based Astrophysics manufactures security screening platforms for use at border checkpoints, prisons, courthouses and transportation terminals.