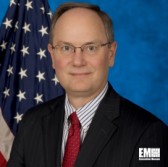 Agilex Chief Strategy Officer Roger Baker and other industry leaders expect to see the federal government take further steps to modernize systems and services in 2015 by adopting new practices and technologies, FedScoop reported Tuesday.
Greg Otto writes that Baker pointed to agile management and operations, the migration to commercial cloud and data brokerage as potential developments in the coming year.
Baker, who is a former chief information officer for the Commerce and Veterans Affairs departments, told the publication that agencies will work to standardize and secure data as end users leverage data for various applications.
"Cybersecurity is a break-even," he said.
"We'll make some progress, but the adversaries are going to make just as much progress in attacking as we do from a defense standpoint."