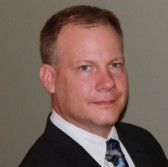 Chris Steel, chief solutions architect at Software AG Government Solutions, has proposed a rethink in federal information technology spending in an effort to better help managers stay within budget, he wrote in a piece for Information Week published Friday.
"Agency IT leaders must find ways to create innovative solutions that will meet the requirements for both today and tomorrow, that offer scale, and that won't become obsolete before they offer a positive return on investment," Steel wrote in the piece.
He urged federal IT leaders to evaluate which current systems can be updated, rather than replaced, in order to establish austere procurement practices.
"Today, agencies can't afford to agree to an expanded footprint until they can be sure that a solution will achieve their goals and deliver promised productivity," he said.
"If a vendor is so sure that its product is the right solution for an agency, then it should provide a test run."
Steel suggested that a modular approach could help agencies keep investments within a manageable pace and give IT leaders room to learn from the setbacks and successes of smaller projects.
"By making the most of what they have, pushing vendors upfront to prove their solutions will work, and starting out slow and building on successes, the IT expenditure balancing act can be minimized," Steel concluded.