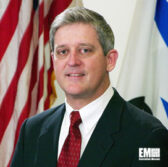 CAE USA has delivered two of six T-44C flight simulators designed to train U.S. Navy, Marine Corps and foreign student pilots.
The company handed the simulation equipment over to the Navy in less than one year for the branch's aircrew training program, CAE said Tuesday.
"We are pleased to deliver these new T-44C simulators, and look forward to continuing to enhance the overall T-44C aircrew training program with the latest synthetic training technologies that ensure concurrency with the aircraft," said Ray Duquette, Ray Duquette, president and general manager of CAE USA.
T-44C simulators are built with a full-fidelity cockpit as well as display and visual technologies designed to create a realistic flight environment.
CAE won a contract to provide classroom and simulator instruction services at Naval Air Station Corpus Christi in Texas earlier this year and the Navy has exercised the second year of CAE training work under the contract.