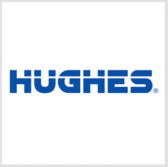 Hughes Network Systems has signed up to provide data sharing services for the All Hazards Consortium to help disseminate real-time information to disaster managers, emergency response leaders and first responders in cooperation.
Hughes' raw data will be fed into AHC's Multi-State Fleet Response Working Group, which will analyze and translate the information into an online map that shows which commercial establishments are open or closed for business, Hughes said Wednesday.
In event of a crisis, service end-users in the affected area can then check if a store that belongs in a lifeline sector (energy, water, communications, transportation and emergency services) is operational, according to Hughes.
AHC Executive Director Tom Moran said the collaboration aims to help disaster managers in response efforts, as well as to plan ahead and communicate with citizens.
"It also serves a larger purpose by making available for the first time a unique regional economic resilience and business continuity capability that previously did not exist," Moran said.