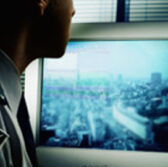 HumanTouch will provide the General Services Administration with a software-as-a-service platform designed to integrate and manage enterprise information technology functions.
GSA picked the company's EnLight SaaS application to help agency personnel monitor IT programs, investments and portfolios across the organization, HumanTouch said Tuesday.
"EnLight is an example of the type of solution organizations can configure and deploy using the Platform-as-a-Service (PaaS) model," said Jim Benson, a HumanTouch senior vice president.
Benson added the company uses the technology to help customers install and configure a pre-built app based on their IT needs.
HumanTouch's SaaS platform is comprised of reporting, data management and dashboard tools that are designed for on-demand configuration.