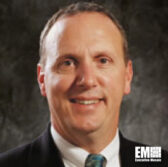 Eric Wieman leads much of STG's work with civilian agencies in his role as senior vice president and general manager of the company's civil sector.
The company counts the departments of Agriculture, Homeland Security and State in a group of civilian customers that also includes agencies such as the Securities and Exchange Commission and the U.S. Agency for International Development.
In this conversation with ExecutiveBiz, Wieman discusses the role of contract vehicles in STG's business strategy and the company's work with agencies to adopt Oracle technologies for enterprise management.
ExecutiveBiz: When did you start your current role at STG and what have you focused on since?
Eric Wieman: I started at STG in April this year. During the first 90 days, I focused primarily on learning about STG"™s business and organization. I evaluated the organization"™s performance to identify changes needed to be made. Of late, I have been focusing on new business and growth, which is a challenge for many businesses and one of the most important things for the executive leadership team of any company.
ExecutiveBiz: What led you to join the company?
Eric Wieman: A gentleman that I had previously worked for asked me if I would be interested in interviewing for this position. In talking to him and other people in the company, I thought that my blend of experience and capabilities could make a difference for the company. I came on board because my leadership style and abilities were a good match to what I believed the company needed.
ExecutiveBiz: How has STG adapted to the increased use by agencies of contract vehicles?
Eric Wieman: We pursued more contract vehicle-type opportunities than we used to. STG has an impressive portfolio of GWAQs and IDIQs including EAGLE II and NETCENTS-2. We"™ve also reenergized the IDIQ management team to be more aware of task order requests, to rapidly assess and do a Bid/No-Bid on those opportunities.
ExecutiveBiz: What enterprise resource planning tools are agencies increasingly seeking?
Eric Wieman: The agencies we work with are focused primarily on Oracle product sets like Oracle Financials and PeopleSoft. In the future organizations might start looking at highly-customizable cloud-based solutions as an alternative. A lot of ERP solutions are showing up on the Salesforce.com platform and security concerns are being addressed by the developer community.
ExecutiveBiz: What role does industry particularly STG play when agencies do contract work for financial management?
Eric Wieman: Industry can play a role through the entire life cycle of procurement and implementation for financial management. If you do SETA work (systems engineering and technical assistance), you can do the upfront requirements analysis and product evaluations to make a recommendation to an organization that is contemplating instituting a financial management system. Once the contract is awarded, industry plays a big role in the installation and configuration of the chosen product.
This is what we did for the Department of State"™s Global Foreign Affairs Compensation System in Charleston. We also do back office financial management like providing technical services related to operations and maintenance to our customers once their systems are implemented.