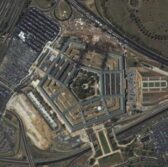 Industry analysts believe the U.S. Defense Department needs to broaden its outlook on technology research and development efforts in order to accelerate military innovation, Defense News reported Saturday.
Paul McCleary writes Byron Callan, director at research firm Capital Alpha Partners, said the agency should include both established and nontraditional contractors in acquisition dialogues.
"If we"™re going to have a technologically dominant military, then we have to fundamentally and absolutely change the way that we've been acquiring defense systems, and our attitudes towards owning technology and intellectual property," Callan added, according to the report.
DoD acquisition chief Frank Kendall was scheduled to meet with industry and other agency executives over the weekend to discuss his Better Buying Power initiative.
Analysts observed that technology companies have managed to enter the once-exclusive defense market due to emergence of high-speed data communications, three-dimensional printing and drone platforms.
W. Alexander Vacca, corporate director for business assessment at Northrop Grumman, told a TechAmerica-hosted forum last week that several nontraditional defense firms also offer competitive pay to attract top software and engineering talent.