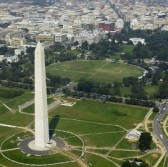 Bostonia Group has funded a $29 million energy savings performance contract for work on energy conservation measures at 13 national parks and facilities in the Washington metropolitan area.
The firm said these measures include water-efficient irrigation and associated fixtures; interior and exterior lighting; upgrades to heating, ventilation and air conditioning; and a solar photovoltaic system.
Siemens holds the ESPC to carry out the work at sites run by the National Park Service such as the National Mall and Wolf Trap.
Bostonia Group provided the funds through a securitization of the energy conservation measures' cash flow.
Bostonia Group expects savings in energy and water costs to reach up to $120 million over the ESPC's 23-year period of performance.