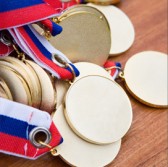 American Systems and Agilex are among this year's winners of the Greater Washington Government Contractor Awards' "Contractor of the Year" honor, which sees American Systems take the prize for companies with annual revenue greater than $300 million and Agilex in the $75 million-$300 million revenue category.
The Fairfax County Chamber of Commerce and Professional Services Council recognized those companies, winners in the other "Contractor of the Year" award categories, GovCon leaders selected for the "Executive of the Year" distinctions and the government official selected as "Public Sector Partner of the Year" during the awards ceremony Thursday in Tysons Corner, Va.
The Fairfax Chamber and PSC give the awards to executives and contractors that show "leadership, innovation and commitment to excellence of the individuals and businesses in the region's government contracting sector."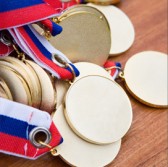 Click here to read our sister site GovCon Wire to find out which private sector leaders won the "Executive of the Year" awards and here to read our sister site ExecutiveGov's coverage of this year's "Public Sector Partner of the Year" recipient.
For Chantilly, Virginia-based American Systems, 2014 has been a year of change for the company's top leaders as Peter Smith elevated to CEO in August and succeeded Bill Hoover, who retired from American Systems after nine years as chief executive.
Smith joined the company in 1980, five years after its founding, and served as its chief operating officer for four years prior to his appointment as CEO.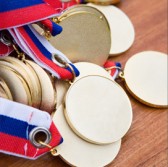 Agilex, also based in Chantilly, was recognized this year for its growth initiatives by the Washington Business Journal, which named the company to the newspaper's "Fast 50" list for the fifth consecutive year.
Joe Donohue, chief financial officer for Agilex, discussed that selection and the company's growth prospects during a wide-ranging Q&A with ExecutiveBiz in October.
This year also saw the company and its partner Calgary Scientific land a deal with the Department of Veterans Affairs to build a system VA healthcare workers to view medical images on mobile devices.
Eagle Ray took home the "Contractor of the Year" prize for companies with between $25 million and $75 million in annual revenue and IndraSoft is this year's "Contractor of the Year" awardee for companies with less than $25 million in annual revenue.