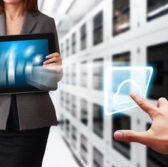 Xplore Technologies has received a multi-million dollar order for its ultra-rugged Windows tablets from multiple U.S. military customers, Xplore said Tuesday.
Xplore says the iX104C5 M1 tablet is able to withstand seven foot drops and can be used despite direct sunlight or wetness.
"We are pleased to announce this latest order supporting a multi-agency program," said Philip Sassower, Xplore"™s chairman and CEO.
"Our ultra-rugged iX104C5 M1 tablet computer was selected for use as a ground control station for a military field data collection application," Sassower added.
Xplore said the tablet is dust and waterproof and can be used wearing gloves.
"This order is the latest in a series of purchase orders from this U.S. military program involving the delivery of several thousand devices for use in an important field program where conditions can be harsh and unforgiving," said Mark Holleran, Xplore"™s president and chief operating officer.