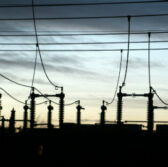 Dell and Siemens have partnered to run the electronics company's software for power grid data management on Dell-made desktop computers.
Siemens' smart grid business seeks to integrate its Spectrum Power 4 application running on top of the Solaris operating system into OptiPlex XE2 desktops by collaborating with Dell's OEM Solutions division, Dell said Wednesday.
"We are proud to be working with Siemens in support of their mission to make cities more sustainable and livable," said Joyce Mullen, vice president and general manager of Dell OEM Solutions.
"Our work with Siemens is the latest milestone in one of many projects where we're enabling the Internet of Things," Mullen added.
The business works with original equipment manufacturers to hasten time-to-market of technologies in a vertical market, according to Dell