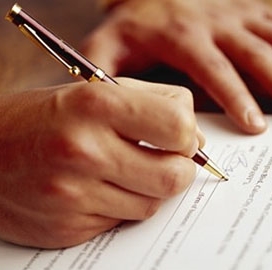 Raytheon has entered into a business cooperation agreement with Poland-based PIT-RADWAR to build on potential opportunities in the country's air defense industry and export operations to international markets.
Their technology partnership also covers radar equipment and subsystems; command-and-control equipment, software and subsystems; mission planning architecture, simulation and software; and system-level integration, verification and validation tests, Raytheon said Tuesday.
Mike Shaughnessy, vice president of supply chain at Raytheon Integrated Defense Systems, said that the company has also signed a contract with PIT-RADWAR to update Poland's Patriot Identification Friend or Foe antenna.
"Raytheon looks forward to its continued partnership with PIT-RADWAR," he said.