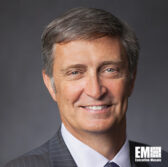 Mark Gray took the next step in his nearly three-decade GovCon career over the summer when he became president and CEO of ASRC Federal — the Greenbelt, Maryland-based subsidiary of Arctic Slope Regional Corporation.
Gray joined ASRC Federal along with new Chief Operating Officer Greg Rusetek as the firm is "also pursuing opportunities for growth through mergers and acquisitions," parent company President and CEO Rex Rock Sr. said at the time.
In this conversation with ExecutiveBiz, Gray outlines the four primary areas he plans to focus on, including how the firm will approach M&A and pursuit of shared contract vehicles.
ExecutiveBiz: What led you to join ASRC Federal and what areas have you focused on since then?
Mark Gray: ASRC Federal is a great platform for organic and acquisitive growth. We have several subsidiary companies and a shared services capability that have evolved and are being optimized to accelerate growth. During my first hundred days on the job, I realized there is a very solid foundation for near-term growth in place. We've been successful in 2014 on both recompetes and new business.
We have demonstrated success winning business in markets that we're familiar with as well as new markets we're starting to explore. On the acquisition front, the corporation has the financial and strategic imperatives to acquire. A main element of the acquisition strategy from Arctic Slope Regional Corporation, the parent corporation of ASRC Federal, is to acquire in the federal space.
We have made a lot of progress on M&A in the first 100 days of me being onboard. I'm excited to take the business, execute the corporation's mission, set a vision and plot a course to make us a top federal services player. I'm honored to have the opportunity to lead the business as president and CEO.
ExecutiveBiz: What areas of the business do you plan to prioritize next year and beyond that?
Mark Gray: I'll focus on four areas: First, protecting our core business. In order to grow the business in the federal services environment, it is important to first protect our core by building relationships and partnerships with our customers, delivering on our commitments, exceeding our customers' expectations and winning our recompetes. Winning recompetes is as tough as it has ever been. We have been very successful with our recompetes this year; however, we are not complacent and will continue to improve.
Second, further optimizing our infrastructure. In the last two years with infrastructure and business downsizing in the marketplace, profit margins have remained flat to slightly growing, largely because of cost reductions, even though top line revenue growth has been very hard to come by. Our business is currently growing, so it may not appear as immediate an imperative to optimize the infrastructure, as it is with non-growing businesses.
However, it is much easier and more desirable to optimize in a time of growth as we are in now. We have a shared services organization that has continued to evolve as our organization has evolved, but it hasn't been fully optimized yet. We will be more optimized going into 2015.
Third, taking better advantage of our underutilized GWAC and IDIQ contract vehicles. I am pleased that our pipeline is strong and robust even without pipeline value associated with our GWACs and IDIQs; however, we have not effectively utilized our GWACs and IDIQs. We will improve in this area in 2015.
Fourth and finally is M&A. We are pursuing companies that we can take to the next level. We are focused on what we can do with the acquired asset in the future, more than on what the asset is right now. I realize this is somewhat stating the obvious for why companies acquire, but many companies do in fact acquire more for what they are getting today and do not think sufficiently about what they can do with the acquired asset going forward. We are looking for companies with high quality, sustainable earnings, not commodity services providers.
And, we will carefully evaluate the management teams, both for legitimate knowledge of their business and markets and for their potential to play bigger roles in our organization in the future.
ExecutiveBiz: What parts of the space market sector does industry have the most potential to grow in?
Mark Gray: The two big areas in the space market that come immediately to mind are NASA and National Security Space. We have a good footprint at NASA and great success with most of the NASA centers across the country. A lot of organizations won't list NASA as a top priority because NASA's budget is not at the level it once was and because the margins aren't as high as they are in other markets.
But the reality is NASA still has a large budget, and well-positioned companies have some very good opportunities for profitable growth. We know how to win and execute exceptionally well in NASA.
On the National Security Space side, we are primarily focusing on Air Force Space Command. We are extremely well-positioned in terms of capabilities and contract vehicles to provide services and solutions in engineering services, logistics and IT.
ExecutiveBiz: In the air traffic control market, where are the opportunities for collaboration between industry and government and also growth for the industry?
Mark Gray: There are always opportunities to improve collaboration between industry and government in all areas, including the air traffic control market. The Air Traffic Control (ATC) market per se is not a major strategic focus area for the government services industry as a whole. We have some very important and sizeable work though, supporting ATC-related programs and initiatives.
We have a couple hundred people in aggregate supporting the FAA, many of whom provide hardware or software engineering and higher end IT services to the FAA's National Air Space System in New Jersey. We have a very prominent footprint at the FAA, and we are committed to grow with them.
ExecutiveBiz: How do you use both your engineering and MBA educations in your work?
Mark Gray: I earned my engineering degree thirty years ago, and the analytical thought process you learn and use to be successful in an engineering curriculum is a key foundational element that is very valuable in a CEO role. My MBA has served me very well. Strategy and finance are two areas I use daily and routinely. In our strategy curriculum in business school, I learned that all strategies start with a focus on the outside not the inside.
A lot of companies make the mistake of starting inside, with who they are and what resources and capabilities they have, and then trying to align what they have internally to markets that fit but may not be well-funded or easy to acquire services and solutions in. I really had it pounded in me to start with the outside – analyze the strength of markets, look at funding levels, types of services and solutions to be procured and customer buying mechanisms. Upon completing the outside assessment, you then assess internally (resources and capabilities) and align the outside and inside assessments.
Good alignment assessments will show gaps, which become opportunities for investment in organic growth and/or investment in acquisitive growth, depending on growth targets, timelines, and capital deployment strategies. The strategic discipline I learned in my MBA is what we are applying to the business right now.
On the Finance side and somewhat stating the obvious, you fundamentally look at the business in terms of return on investment – the amount of money needed to invest in an opportunity or market to achieve the desired return or the amount of capital to invest in acquisition to achieve a desired return over a desired timeframe. For ASRC Federal, we are looking for steady, solid returns in markets that are sustainable over the long haul.