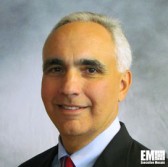 Joe DiZinno will lead AMERICAN SYSTEMS' identity analytics support business unit to help public sector agencies in fields such as law enforcement and homeland security as vice president of identity intelligence.
The former FBI Laboratory executive and long-time law enforcement leader joined the Chantilly, Virginia-based company after prior roles at BAE Systems and Integenx.
In this conversation with ExecutiveBiz, DiZinno highlights areas that he believes have seen the biggest advancements in the use of forensics tools and his plans for AMERICAN SYSTEMS' pursuits in the identity intelligence market.
ExecutiveBiz: What led you to join AMERICAN SYSTEMSÂ and what areas have you focused on since then?
Joe DiZinno: AMERICAN SYSTEMS, which consists of about 1500 employees, has been in business for almost 40 years providing professional and IT services to government and commercial customers. I was aware of their capabilities and their contracts with the federal government in the forensics/biometrics space. I look forward to helping AMERICAN SYSTEMS enhance and expand those services.
ExecutiveBiz: What aspects of the identity intelligence area (including biometrics and forensics components) is the company particularly interested in?
Joe DiZinno: AMERICAN SYSTEMS currently works with the federal government in fingerprint and video analysis processing for federal law enforcement, homeland security and the intelligence community. They are certainly looking to expand their current capabilities and move into other appropriate areas in biometrics and forensics. In addition to their current capability in latent fingerprint examinations and video analysis, AMERICAN SYSTEMS offers advanced informatics which aids in processing biometric/forensic data to obtain actionable intelligence for our customers.
ExecutiveBiz: Within the law enforcement and FBI sector, where has the biggest advancement in biometrics and forensics taken place?
Joe DiZinno: Fingerprint collection and analysis has been in existence for a number of years. Since the early 90s, which included my time in government service, the biggest advancement in forensics has been forensic DNA analysis. However, government and industry are currently examining and utilizing additional areas of biometric/forensic analysis in terms of establishing identity through facial recognition, video analysis, voice recognition and iris analysis.
ExecutiveBiz: What areas within the identity management realm can industry and agencies further their collaborations in?
Joe DiZinno: Biometrics and forensics go hand in hand. They both involve the collection and preservation of unknown features and comparing those features to either a database of known characteristics or a one-to-one comparison of individual characteristics in an effort to identify an individual. There is also an identity intelligence analysis component in addition to collection, preservation and comparison of forensic/biometric characteristics in order to provide identity.
In identity intelligence analysis, one gets into the processing of information, searching of databases and making sense of different types of data which alone may not provide an identity but when considered together, may indeed allow for an identity to be established.
ExecutiveBiz: What classes do you teach at George Mason and what led you to decide to teach there?
Joe DiZinno: George Mason has a Forensic Science undergraduate program as well as a Forensic Science Masters degree program. I teach both graduate-level and undergraduate level courses and assist graduate students with their graduate research projects. I see that as a positive opportunity for industry leaders such as AMERICAN SYSTEMS to collaborate with academia and help advance the science, whether it be fingerprints, DNA, facial recognition, video analysis or any biometric/forensic modality.
In addition, identity intelligence analysis allows one to examine any specific area of biometric/forensic analysis and create identity out of multiple modes of identification. I see my work in industry and academia as an opportunity for students at George Mason to become involved in moving the science forward with industry. AMERICAN SYSTEMS can assist the government in moving the science forward while George Mason students can obtain valuable experience, enhance their resumes and prepare for a highly successful career in the field of biometrics or forensics.