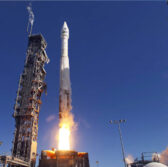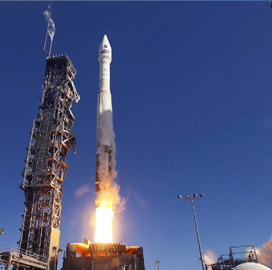 NASA launched a SpaceX cargo ship on Sunday to deliver approximately 5,000 pounds of science experiments, technology and crew supplies to the International Space Station.
The SpaceX Dragon capsule launched from Cape Canaveral Air Force Station in Florida aboard a Falcon 9 rocket at 1:52 a.m. Eastern Time, NASA said Sunday.
Dragon's cargo package includes the ISS-RapidScat remote sensing instrument for tracking ocean wind speed and a three-dimensional printer designed to help the ISS crew build tools in space.
The crew will also receive the Rodent Research-1 platform to facilitate their long-duration biological studies as well as the BRIC-19 hardware for their plant growth experiments, according to NASA.
ISS astronauts Alexander Gerst and Reid Wiseman have been assigned to maneuver the capsule's docking at the space station, which could take place on Tuesday morning.
NASA expects the capsule to leave the orbiting laboratory in mid-October and return to Earth with 3,200 pounds of technology and payloads.