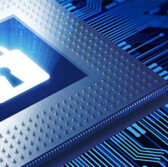 Sevatec has won a contract of an undisclosed value to help two National Oceanic and Atmospheric Administration organizations to continuously monitor NOAA's information technology systems.
The company said Tuesday it will support the operations of the agency's Cyber Security Center and Enterprise Security Oversight Center.
"As global climate change and the threat of natural disasters remain at the forefront of our nation's attention, Sevatec is proud to support and protect the integrity and security of NOAA's IT network and systems," said Sonny Kakar, CEO of Sevatec.
Sevatec will collaborate with HP ArcSight and Reston Consulting Group to deliver security monitoring and incident response services to the agency.
NOAA uses a global network infrastructure to disseminate information and imagery on weather, coastal and ocean ecosystems, search and rescue, climate change and the environment.