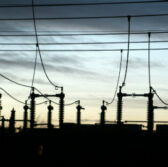 Research and Markets projects a 9.7 percent compound annual growth rate for the global smart grid cybersecurity market through 2018 due to what the firm sees as a growing complexity of cyber attacks on smart grid networks.
"The security of the smart grid network is a major issue faced by power utilities because there is a frequent exchange of sensitive information via communication networks," Research and Markets said Friday.
"[The] smart grid requires security measures not only to handle systems and equipment but also to secure the exchange of information between systems."
The firm's "Global Smart Grid Cyber Security Market 2014-2018" report lists BAE Systems, IBM, IOActive, Lockheed Martin and Symantec as key vendors, while Cisco, HP, McAfee and Siemens are among those identified as prominent vendors in the market.
According to the report, power utilities are turning to off-the-shelf applications to monitor their networks and detect and prevent attacks.
However, the report notes that further market growth could be impeded because power utilities lack effective cyber-defense measures and are wary of disclosing cyber incidents.
The study covers the smart metering, substation automation, electric vehicles management, distribution automation and transmission upgrades segments.