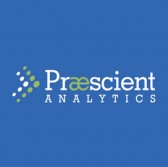 Praescient Analytics has unveiled a new page on its website that is for the public to view video demonstrations of the company's workflows on projects that support government, military, law enforcement, intelligence and commercial operations.
The Analysis Demo Library includes workflows for addressing issues such as cyber attacks, fraud, waste, smuggling and trafficking using Praescient technology tools, the company said.
Praescient is an analytics services provider based in Virginia.