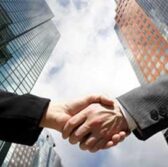 Pepco Holdings' stockholders have approved the power provider's proposed merger with Exelon Corp.
The merger would combine Pepco Holdings' Atlantic City Electric, Delmarva Power and Pepco electric and gas utilities and Exelon's BGE, ComEd and PECO utilities,  Exelon said Tuesday.
Exelon said the transaction is scheduled to complete in the second or third quarter of its 2015 fiscal year and is pending approval from the Federal Energy Regulatory Commission.
The transaction is also subject to review by public service commissions in Delaware, Maryland, New Jersey, Virginia and the District of Columbia and reporting requirements under the Hart-Scott-Rodino Act.
"We are very pleased with today's vote because we feel this transaction is in the best interests of our customers, our communities, our stockholders and our employees," said Joseph Rigby, PHI chairman, president and CEO.
The merger aims to create between 11,000 and 14,000 new jobs and up to $1.3 billion in benefits to the economies of Delaware, Maryland, New Jersey and Washington.
Pepco Holdings utilities will retain their regional headquarters in May's Landing, N.J., Newark, Del. and Washington after the merger.