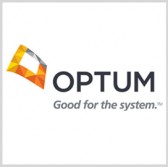 Optum Labs CEO Paul Bleicher said he anticipates a growth in the research facility's studies on health and wellness with the recent addition of four new collaborators.
Joining the innovation center's roster of stakeholders are the Department of Health Care Policy of Harvard Medical School, Minnetonka-based Medica Research Institute, Merck of Germany, and the University of Maryland, Baltimore, Optum said Sept. 9.
"Our growing base of partners enables Optum Labs to expand into additional areas of health care research, paving the way for new initiatives that can be directly translated to improvements in patient care," Bleicher noted.
"We are excited by the diverse perspectives our partners are bringing to a growing number of research studies under way," he added.
Optum Labs is a joint project of Optum and the Mayo Clinic with partners that are allowed access to a large cache of de-identified patient data and other resources for collaborative researching, prototyping and testing of healthcare solutions.
Other industry participants include the American Medical Group Association, Boston University School of Public Health, Pfizer, Tufts Medical Center and the University of Minnesota School of Nursing.